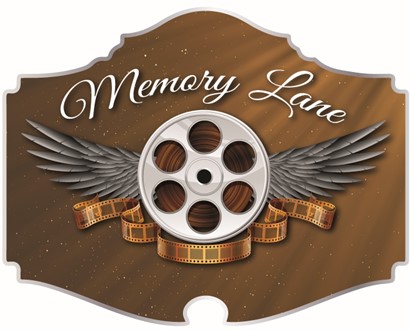 Memory Lane of Toccoa saves countless memories through digital restoration and storage in Georgia after owner Tammy Brown moves business to new location
As area residents adapt to an increasingly online world, old photos, movies and audio recordings may be left behind as the tools to enjoy treasured memories become harder to find and physical media deteriorates.
But one area resident wants to help ensure those memories from a simpler time remain available now and into the future.
Tammy Brown, owner of Memory Lane of Toccoa, is proud to announce the recent move of her digital transfer and restoration service from Iowa to Toccoa, Georgia.
The new service offers high-quality video, audio, slides, negatives and photo transfers and restoration from old media formats to new digital ones, allowing the owner to share the memories in modern ways.
While the business had been operating in Toledo since 2016, it was recently opened in Toccoa after Brown moved her family and business back to Georgia to be closer to family.
Operating with the tagline "Preserving Priceless Memories at Affordable Rates," Brown sees the need for digital transfers more than ever.
"Digitizing old media is crucial for preserving memories for future generations," Brown said. "Traditional media formats such as VHS tapes, film reels, and photo prints can deteriorate over time due to age and wear, losing valuable content. Digitizing these formats into digital files ensures that the memories captured in them will be preserved for the foreseeable future."
Digital files can also be easily shared and accessed, making it easier for family and friends to view and enjoy these memories, she said.
But a digital transfer service can also breathe new life into media souvenirs collected over lifetimes.
"Digitizing old media provides an opportunity for restoration and enhancement, improving the quality of the original content and ensuring that the memories are as vivid and clear as possible," Brown said. "And it is essential for ensuring that valuable memories are not lost to time and can be enjoyed by future generations."
She said she is excited to bring her passion for preserving memories to the Toccoa area.
The new location offers in-house work, pickup, and drop-off services, making it easy for customers to have their old media digitized without leaving their homes.
"Preserving memories is my passion," Brown said. "I started this business to help people preserve their priceless memories before they were lost forever. With our new service in Toccoa, we are excited to offer the same high-quality services we've been providing in Toledo since 2016."
Brown and her team are experts in digital transfer and restoration.
They use state-of-the-art equipment to convert old media formats such as VHS tapes, camcorder tapes, audio, slides, negatives and film reels to digital files.
Once digitized, Tammy and her team use advanced restoration techniques to repair any damage, improve the color and clarity of images, and enhance the sound quality of audio recordings.
"We understand how important these memories are to our customers," Brown said. "That's why we take great care in handling and digitizing each item. We treat every customer's media as our own and are committed to delivering high-quality digital transfers at affordable rates."
Along with their media transfer services, they also are proud to offer "In Memoriam" videos for local funeral homes, utilizing mixed media and background music fitting any service.
Video slideshows also add something special for events like graduation or retirement parties by creating a focal point that can anchor any celebration.
In fact, the new services provided in Toccoa offers a range of packages to suit the needs of each customer.
"We're here to make the process as easy and affordable as possible," Brown said. "We understand that our customers have busy lives, which is why we offer pickup and drop-off services. We want to make it as convenient as possible for our customers to preserve their priceless memories."
Toccoa's new digital transfer service is now open and ready to serve the community. While the work is done locally, Brown said services are scheduled by appointment only.
And while Brown and her team are committed to providing their customers with the highest quality digital transfers and restoration services and now look forward to helping residents in northeast Georgia, Memory Lane of Toccoa is also happy to offer candid photography services with a nationally recognized staff photographer. Shooting exclusively off-site, photo sessions take advantage of the numerous scenic features of the area.
"Memories are our passion, both new and old," Brown said. "We look forward to helping area residents record and preserve those special moments that make life worth living."
For more information about Memory Lane of Toccoa, visit memorylaneoftoccoa.com or contact Tammy Brown directly at (478) 357-7293.