Immersive experience helps attendees learn valuable skills that create stronger marriages through positive interactions
TAMPA, Fla. — Even the most idyllic marriages can benefit from a bit of help now and again.
In an effort to create the strongest, most bulletproof marriages, the Love on Purpose marriage conference has long been a premiere event that gives attendees the tools needed to reinforce their marriages as they find deeper connections and explore what can foster more robust relationships.
The 11th Annual Love on Purpose Marriage Conference will focus on Seedtime and Harvest and will share practical ways couples can become closer than ever.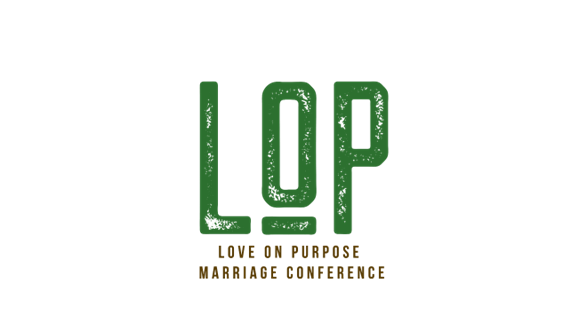 The event attendees will experience six dynamic sessions featuring interactive activities and demonstrations that will help couples relate to the lessons shared, said organizer and speaker Dr. Jomo Cousins.
"The event will be a fun way to reconnect as a married couple," Jomo Cousins said. "Each year, our attendees leave the conference with a new appreciation for their marriage and ways to continue nurturing it for years to come."
"We will teach you how to navigate marriage and the typical and not-so-typical challenges couples often face at different stages of their relationship," said organizer and speaker Dr. Charmaine Cousins. "Ultimately, we will cultivate a more solid foundation for your marriage by pruning negativity and planting seeds of encouragement."
The event will also teach attendees the importance of finding balance in a marriage and the importance of sowing and reaping as couples work together to create stronger relationships, she said.
"It is vital to know just how impactful your individual and couple roles are to a marriage," Jomo Cousins said. "In this conference, couples and spouses are taught how to practice positive communication, tend to each other's needs, and ultimately grow in love for one another."
But while the event centers around sessions that help equip couples with the tools they need in their daily lives to ultimately lead to more rewarding marriages, there is a healthy amount of entertainment planned for couples to enjoy as well.
"You'll have a blast dancing the night away at an exclusive, all white-themed performance featuring grammy award nominee, J.J. Hairston on Friday evening," said Charmaine Cousins. "You and your partner will be able to find fellowship and celebrate in love at this electrifying concert."
Hairston will also be a featured speaker along with his wife Trina Hairston during the event sharing their wealth of experiences with attendees – including insight on when to stick out a rough patch in a marriage and when to quit.
Jomo and Charmaine are Senior Pastors at Love First Christian Center in Riverview and have been married for 24 years. As a couple, they strive to create a community of people who can enjoy life together. They hope to inspire and motivate those who may need a little guidance on their journey with a solid foundation in Christ.
They see presenting the 11th annual Love on Purpose Marriage Conference as key to that effort.
While the engaging and entertaining event will make for a memorable weekend, Jomo Cousins said it is anchored by powerful relationship tools biblically rooted to ensure couples walk away with lasting knowledge and tips they can apply.
"Marriage requires work," he said. "It's an evolving partnership where two people dance amongst themselves in a field of each other's emotions and needs. It isn't easy. But with the proper perspective and tools, you can harvest a bountiful and fulfilling marriage."
And he hopes that all those needing a "boost" in their marriage find their way to the conference.
"It's time to reap God's abundant harvest for your relationship," Jomo Cousins said.
Registration is open for the 2023 Love on Purpose Marriage Conference. Tickets start at $99 for general admission.
Set in the Tampa Convention Center, 333 S Franklin St., the two-day event will kick off at 9 a.m. February 17.
For more information about the 2023 Love on Purpose Marriage Conference or to register, visit lopmarriageconference.com.